3 years of experience in the field of cleaning in Florida.
Our staff of professionals are trained to perform the following tasks in your home and thus transform your spaces and generate a pleasant and impeccable environment.
• Scrub and sanitize showers
• Bathtubs and sinks
• Clean and sanitize vanities
• Backsplashes and toilets
• Clean mirrors
• Polish faucets
• Wash floors/grout
• Deodorize

• Counters
• Cabinets, tile
• Clean scrub and sanitize sinks
• Clean and sanitize countertops and backsplashes
• Clean the range top and refrigerator top
• Microwave oven inside and out
• Wash floors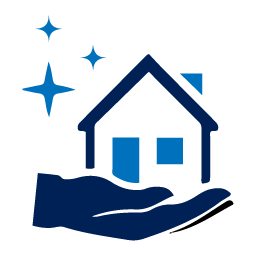 • Dust picture frames, ceiling fans, lamps, wood work, windowsills, blinds, shelves, and baseboards
• Remove cobwebs
• Vacuum carpet
• Vacuum floors
• Mop all floors
• Empty wastebaskets

• Kitchen, lunch Room, bathrooms, halls, conference areas, common rooms • Restroom cleaning and disinfecting • Trash gathering • Sweeping, Mopping • Wipe and disinfect door knobs, telephones and light switches
We know the importance of hygiene and cleanliness in your building.
ELM Solutions, LLC offers you the best alternative to keep your spaces clean for days, regardless of the size of your building.
We take care of every detail to guarantee you an effective service
and anywhere where cleanliness and hygiene is a priority
TRUST THE CLEANING OF YOUR SPACES IN THE HANDS OF SPECIALISTS
Our team selects qualified personnel to carry out the cleaning management in your environments